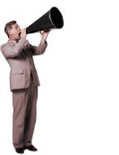 Please be aware of the following important announcements:
* Delta Dental has released their new quarterly magazine...grin!. Click here to view this publication.
* In light of the recent tornados in the Oklahoma area, ERS wants to encourgage you and your family to access their website or call them at 1-800-292-2780 for support. Please read this flyer for more information.
* Information has been posted on the Employee Resource Systems's website regarding the recent events (Texas plant explosion, Boston Marathon bombings, etc...). ERS wants to encourage you and your family to access the website or call us at 1-800-292-2780 for additional support. Remember our Employee/Member Assistance Program (EAP/MAP) gives you access to many resources such as elder care, child care, etc... Check us out at www.ers-eap.com.
* The Midwest Employee Benefit Funds Coalition, Interactive Health Solutions and the Board of Trustees is again offering the 2013 Building Bridges to Health fair. Please click on this link to view the information about this comprehensive medical program.
* Rockford Memorial Hospital is considered a non-PPO provider. Out-of- network higher deductibles and higher out-of-pocket apply.
* The Plan of Benefits states that any x-ray; CT scan; MRI done or ordered by a chiropractor (D.C.) is limited to the $100 @ 100% paid annually. If an MRI or CT is ordered by a member's chiropractor, we MUST limit our payment to $100.
* Annual claim forms will be needed at the first of the year– we suggest that members complete a form for each of their family members to avoid holding up 2013 claims. The forms must be filled out COMPLETELY, signed and dated.
* Please be advised that you should use your unique ID number for all vendors. Your unique ID number is found on your medical and Caremark ID cards. It may be used for BlueCross BlueShield, Delta Dental, Caremark and Vision Service Plan (VSP).
* The Board of Trustees is pleased to announce a new Member Assistance Program to all Active & Retired Participants in the Northern Illinois Benefit Fund. The Program provides access to free counseling services designed to help you and your family deal with a variety of situations. Also, the Basic Work-Life Services program offers 24 hour access to web-based informational tools. Please click on this link to view this information.
* Effective January 1, 2010, you now have the option to purchase long-term medication, up to a 90-day supply, directly from a CVS Pharmacy near you. Please click on this link to see the details of the "Maintenance Choice Program".
* The Board of Trustees is pleased to announce a new Disease Management Program, at no cost to you, to help those with diabetes, cardiovascular disease or obesity to improve their qualify of life. Please click on this link to see more on our Living Well Health Management Program.
* Medicaid and the Children's Health Insurance Program (CHIP) Offer Free or Low-Cost Healh Coverage to Children and Familes. Please click on this link to read this notification.