About Local 501
History of Local 501
Local 501 is a local union of the United Association of Journeymen and Apprentices of the Plumbing and Pipe Fitting Industry of the United States and Canada (UA), a 326,000-member multi-craft association that trains and certifies pipe fitters, welders, and other skilled workers in the piping-systems industry.
The UA, founded in Washington, D.C., in 1889 is a member of the American Federation of Labor and Congress of Industrial Organizations (AFL-CIO) as well as the Canadian Federation of Labour.
One of more than 400 UA locals in the United States and Canada, Local 501 has union jurisdiction over the Illinois counties of DeKalb, DuPage, Kane and Kendall, where our 2,200 members fabricate, install and service pipe systems for plumbing, medical gas, heating and cooling, and water and sewage treatment.
Local 501 was formed when UA locals 319 of Aurora, 507 of Glendale Heights, 514 of Warrenville, 554 of Elgin, and 612 of DeKalb joined forces in 1997. Our combined local planned and built a new Aurora headquarters which we have occupied since September 2000. Our building houses the General Union Office, the Northern Illinois Benefits Funds Office and the Education Office and Training Center. Our Pipers Banquets hall hosts wedding receptions, fundraisers and other community events. In 2007, the Training Center expanded to add an HVAC training facility also located in Aurora.
By order of UA General President William Hite, Local 501 was consolidated into Chicago Plumbers Local 130 and Chicago Pipefitters Local 597 effective April 1, 2013.
Jurisdiction
Local 501 Jurisdiction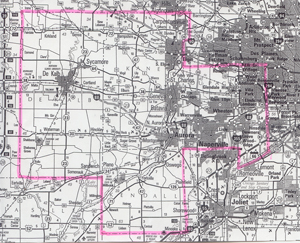 The jurdictional territory of Local 501 shall be all of DuPage, DeKalb, Kane and Kendall counties - except those sites otherwise assigned by the U.A.
Wage Scale Rates
The wage package rates are negotiated into the Collective Bargaining Agreement with the PAMCANI Alliance and the Midwestern Association for Plumbing-Heating-Cooling Contractors
The wage scale rates are available in a pdf format by accessing the download below. If you have any questions please contact the General Union Office at (630) 978-4501.
Download:

Wage Sheet 501 10-01-13 to 11-30-13.pdf
Holiday Schedule
Local 501 Holiday Schedule
Pursuant to Article VII, Section 9 of the Area Agreement, the following days shall be recognized as legal holidays and shall be celebrated on the dates as listed below:
| | | | |
| --- | --- | --- | --- |
| | 2012 | 2013 | 2014 |
| New Year's Day | N/A | 1/1/2013 | 1/1/2014 |
| Memorial Day | N/A | 5/27/2013 | 5/26/2014 |
| Independence Day | 7/4/2012 | 7/4/2013 | N/A |
| Labor Day | 9/3/2012 | 9/2/2013 | N/A |
| Thanksgiving Day* | 11/22/2012 | 11/28/2013 | N/A |
| Christmas Day | 12/25/2012 | 12/25/2013 | N/A |
No work shall be done on these days, except to protect life and property. Union members may choose to observe Veteran's Day but those members deciding to work on Veteran's Day shall be paid at the regular rate rather than holiday pay.

* The June 21, 2009 - May 31, 2012 Collective Bargaining Agreement has the Thanksgiving Day holiday incorrectly listed as November 29, 2012. The correct date is November 22, 2012 as federally observed.



Pipers Banquets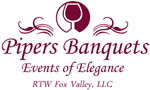 Our Banquet Room can be used for Weddings, Meetings, Parties and more. Day or Night.
We can easily accommodate 350 people for a sit down dinner and over 600 for a business meeting/seminar.
Piper's Banquet facility has a separate bar area and small patio for use with our banquet room. A Bride's Room has been provided for wedding receptions.
For more information, go to the Piper's Banquets website at www.pipersbanquets.com.
Find a Contractor
To find a plumbing or mechanical contractor in your area, please click on the link below that will take you the the Plumbing and Mechanical Contractors Authority of Northern Illinois (PAMCANI). You will be able to search for a contractor by entering your zip code into the search engine.
Page Last Updated: Aug 05, 2013 (11:48:00)